Accessible Webdesign is a great field and contains all aspects of digital brand marketing within a company or an organisation. It is about creating awareness and accessibility for all people, who are building the base for a positive customer, stakeholder and user experience. Web accessibility starts in the stage of conception of websites / web services and digital contents. It considers marketing, design and technology in all tasks even from the beginning of the conception.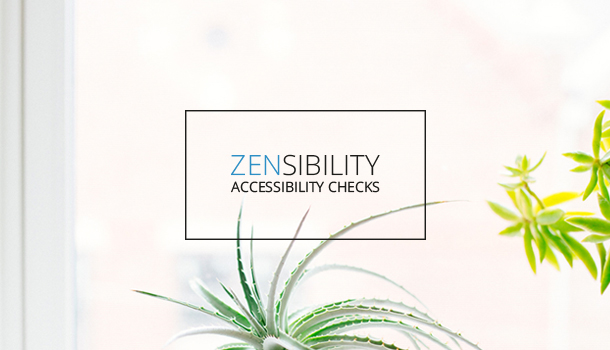 Zensibility Accessibility Workshop
At our Zensibility workshop you learn, how and why an understanding for web accessibility can be an advantage for your company or organisation. We offer individually tailored workshops for your team. We analyze your existing web content or website or elaborate accessible design together with you.
Gain certainty and orientation in matters of accessibility to increase the usability of your websites effectively. Almost everyone in Austria uses the web. More than 15% of the world's population have reduced ability to see or hear or other handicaps. This is not a minority, but a big clientele.
Goals and procedure of the workshop
Get to know the basics about web accessibility
Build an understanding of how customer and stakeholder experience relates to user experience and accessibility.
After attending the workshop you will be able to take concrete action in order to implement web accessibility within your company or organisation.
The duration depends on what you expect from the workshop. We recommend at least one workshop day, split up into the fields "basics" and "experience", where we provide you with precious tips.
General introduction into the field of (web) accessibility
Legal basics and introduction into the Web Content Accessibility Guidelines (WCAG) 2.0
Hints and hacks: What needs to be considered regarding accessible design, implementation and content?
Difference and similarities of user experience, usability and accessibility
Best practice examples in accessible web design
The accessibility workshops are fit for…
Communication and marketing professionals
staff members in the fields of design and technology/development (also interdisciplinary teams)
decision makers, department heads, managing directors
Have a look at all our offers, for example our Zensibility Website Check and contact us via email or call us on +43 1 8900179 for your individual offer.